Goodyear EAGLE F1 Asymmetric Tyres Available in Newcastle Upon Tyne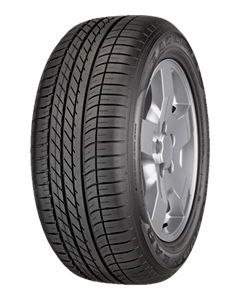 EAGLE F1 Asymmetric
High performance vehicle owners still look for safety first when it comes to choosing a tyre, closely followed by performance and comfort. So the challenge to our engineers was to complement the predictive safety systems found on modern cars and develop a tyre that could control these powerful modern vehicles without loss of performance. The result was the Eagle F1 Asymmetric. Combining our revolutionary Active Cornergrip Technology and Racing Compound derivatives, the pressure is evenly distributed when cornering at high speeds, meaning more contact patch grips the road more of the time.

The Eagle F1 Asymmetric benefits:
High performance, extreme safety
Resistance to aquaplaning, wet handling
Better tracking and grip in wet and dry conditions
Ensuring a smoother, quieter ride
Sorry, we currently do not have any tyres with the EAGLE F1 Asymmetric pattern in stock.
Contact us to see if we can order these in for you.